Trusted by businesses throughout Australia
Located in Brisbane, DMO are a leading mailing house in Australia, offering a suite of mail house management services throughout the nation. First established back in 1998, DMO has worked hard to establish themselves with a reputation for providing superior direct mail solutions for their clients. Whether it be general printing, statement mailing or document distribution, DMO does it all to the highest standard.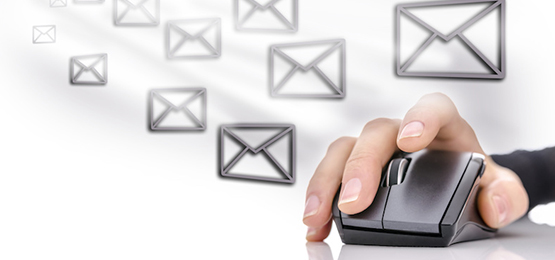 Why choose DMO as your bulk mail partner:
Competitive and on-budget pricing
We can facilitate a one-stop solution
High speed folding & inserting
Australia Post Bulk Mail Partner – ensuring quality bulk mail services
PCI Secure
DMO offers an extensive and affordable selection of superior direct mail management services, incorporating the latest imaging and production techniques to make certain our final product and customer service exceed your expectations. We can also assist our clients with tailored and competitive quotes. These come with highly detailed and cost effective designs and a comprehensive development of all your printing and marketing requirements. We strive to complete all of our services with a high turnaround time and within your budget!

Bulk Mail Processing, Folding and Inserting
DMO offers a comprehensive and cost effective range of services that provide total mail management solutions. We supply simple electronic printing and addressing through to bulk preparation of intricate transactional mail – with invoice and statement mailing being our speciality.
Using the latest technology built into our state-of-the-art mailing machines we can process all your variable data documents with a number of bar-coding and intelligent processing options.
Our commitment is to provide the same level of professional service, each time, every time. Speed, accuracy and efficiency are guaranteed with the DMO bulk mail processing operations. It's why we've risen over the past 15+ years to become a preferred provider of mailing solutions in Australia.
If you require ongoing statement or invoice mailing in Brisbane or on a national scale, we can provide a service that meets your requirements.

Plastic Mail Wrapping/Polybagging
As one of the country's preferred bulk mail partners, DMO has been wrapping mail in plastic for years and it's likely you have received bulk mail wrapped by us.
Like most bulk mail services, we started out with a single small machine and have since grown a great deal, meeting the needs of our clients each step of the way.
Plastic wrapping of magazines, journals, reports or promotional products is no problem, with services available for tabloid to DL sizes!

Envelope Printing and Addressing
DMO can inkjet information directly to envelopes including logos and promotional messages in full colour – perfect for both promotional flyers and invoice mailing!
If you don't have time to have your own envelopes printed prior to your mailing date, we can provide you with our own stock of printed mailing house envelopes, which will allow you to claim any postal discounts on offer.
We offer innovative, affordable and cost effective envelope printing services for all businesses large or small.
Unaddressed Mail (UMS)
If you want to spread your message far and wide, Australia Post's UMS is for you. DMO can help you pick the best locations to target your message, print your promotional piece and get it into letterboxes all for a fraction of the cost of traditional, personalised mail.
Due to the high volume of Unaddressed Mail that DMO has produced over the past 15 years, we have streamlined procedures which makes everything quick and easy. Contact us to find out how we can help with your unaddressed mail requirements.
Charity Mail
Are you a registered Charity or Not-For-Profit? We can help you save!
With even better postage rates than the usual bulk mail discounts Australia Post offers, you can stretch your campaign dollar further with DMO – freeing up your budget to do more.
We have helped countless organisations reduce their costs while increasing their return-on-investment and retention rates – and as such, we know how to get your message into the hands (and heads!) of donors. As a result we have recently helped raise over $100,000 (not once, but twice!) which funded the purchase of much-needed medical equipment for one of our clients. Contact us today to talk about our charity mail services.

A MAIL PARTNER OF AUSTRALIA POST
Established in 1998, DMO has an enviable record of providing our clients with a top quality level service for all of their mailing needs and being a bulk mail partner of Australia Post since 2005 means that DMO is recognised for our commitment to providing efficient and effective mail campaigns.
We liaise regularly with Australia Post to ensure a smooth and speedy lodgement process for our entire customer base – this is our commitment to you.
If there is a way to obtain postage discounts towards your needs, DMO will find it!

PCI secure
As a result of working with many corporations who transmit sensitive data across the internet, we are always at the forefront of internet security.
DMO regularly undertakes internet security exercises including external audits and testing, to ensure we have constant ironclad security. We hold all data in the strictest confidence, and can accommodate even the most discerning of clients.
From statement and invoice mailing to plastic wrapping, we can cater to your business's mail requirements!
When you partner with DMO, you are partnering with almost two decades of experience. We strive to tailor our mailing services to meet the individual needs of our clients, ensuring complete satisfaction.
For more information regarding our bulk mail services in Brisbane, don't hesitate to get in touch today on 1300 600 366.