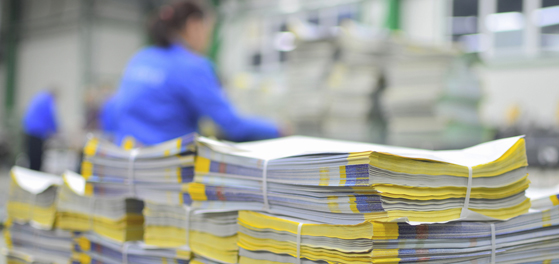 The Personal Touch
DMO prides itself on customer service. In most cases the person you first speak to will be your guide through the whole process, from estimate to dispatch – which helps achieve a better end result for you.
No call centres. No getting passed around from department to department.
DIGITAL PRINT
Looking for professional, high quality digital print? Look no further! DMO has been providing customers in Brisbane (and all over Australia!) with digital print for over 15 years. We can help you realise the benefits of digital print for small-medium volumes, or even high volumes – where personalisation is required. Whether you simply require a person's name to be merged onto a certificate, or you need thousands of completely variable letters with multiple pages and additional inserts, we've got you covered.
OFFSET PRINT
If exceptional print quality, fast turnaround and competitive pricing are important to you, trust DMO with your print run. Our up-to-date knowledge of leading techniques, access to a wide range of finishing and binding methods – and a long list of happy customers – speak for themselves. Our goal is to not just print for you, but to also fully understand your project – as this can often have an impact on the decision of paper type, thickness, finish, clearances for folding – the list goes on.
DESIGN & PREPRESS
Let us turn your dream into a reality. Our in-house designers want you to be happy with the final product – so before any ink touches the page you will be well-informed and involved every step of the way. Let us help with all aspects of design, typesetting, logo creation or more… and if you already have a marketing campaign/style guide in place we will ensure seamless matching behind-the-scenes so your branding remains consistent.